THERE ARE MILLIONS OF SQ. FT. OF PAVESAFE PAVERS INSTALLED WORLDWIDE
PADDOCK AREAS • BREEDING SHEDS • HORSE PATHS • WINNERS' CIRCLES
BARN AISLE WAYS • WASH STALLS • GROOMING STALLS
PaveSafe pavers and tiles are manufactured by a unique proprietary re-bonding process capable of converting 100% premium quality recycled rubber into a pristine clean, low cost rubber material of superior physical properties. PaveSafe is easy to install and virtually maintenance free. Its earthy color options and cobblestone nature enhances the appearance of any equine surface, replacing traditional dirty, dusty, and slippery hard surfaces.

Proven to support a superior coefficient of friction in both wet and dry conditions, PaveSafe ensures that the risk of injury for horses, riders, and groomers remains at a minimum. Similarly, the anti-shock and bacteria controlling properties of PaveSafe make it an easily maintained and healthy surfacing choice. PaveSafe is available in full pavers, half pavers, and paver tiles for convenient installation in any equestrian application.
Benefits of Pavesafe Equine Surfacing
• Outstanding performance and longevity
• Excellent shock absorption and protection
• Exceptional durability with comfort and resilience
• Slip-resistant even when wet
• Easy to install and maintain
• Can be adhered or loose laid depending on sub base
• Controls bacteria and dust
• Low cost and environmentally-friendly
• Made from nearly 100% recycled tire rubber
Applications
• Paddock areas
• Saddling enclosures
• Horse paths
• Winner's circle
• Wash stalls
• Breeding barns
• Barn aisle ways
"My Boy Bobby" on Pavesafe

USEF Eventing Horse of the Year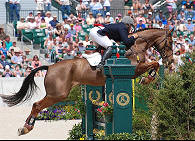 Facts

• PaveSafe pavers and wall tiles require only periodic cleaning with a water hose
and sufficient water pressure to wash away dirt caught in seams and scoring.

• PaveSafe pavers are manufactured in the form of a long dog-bone to interlock with
adjacent pavers when installed with or without adhesives on site.

• PaveSafe is available in Terra Cotta Red, Forest Green, Black, and Slate Grey.

• PaveSafe has been installed in the Keeneland walking ring in Lexington, Kentucky,
the Rosehill Racecourse in Australia, and Churchill Downs in Louisville, Kentucky.

• PaveSafe has been identified as the number one flooring choice in breeding barns
for over 20 years.

• PaveSafe can easily be cut with a heavy duty band saw or similar, pending the size
of the project.
Available in the following colors:
| | | | |
| --- | --- | --- | --- |
| Terra Cotta | Forest Green | Grey | Black |
PaveSafe Rubber Pavers
Ideal for aisle ways, parade and saddling areas, barn corridors,
service roads, stalls, wash bays, grooming stalls, feed rooms, and breeding sheds.
• Size: 7 Ύ" x 6 Ό"
• Thickness: 7/8" (1.17 lb/pc) and 1 Ύ" (2.49 lb/pc)
• Colors: Terra Cotta, Forest Green, Grey, and Black
• 3.42 pavers per sq. ft.
• 7/8" thickness is not available in gray


Beveled Edges
Ideal curbing and reducer
• Size: 12" x 3'3"
• Thickness: 13/16"/ 7/16" (5 lb/pc) and 1-11/16" /7/16" (11 lb/pc)
• Colors: Terra Cotta, Forest Green, Grey, and Black

Some notable PaveSafe installations include:
• Churchill Downs
• Keeneland Racecourse


• Belmont Park


• Aqueduct


• Arlington International


• Bay Meadows


• Calder


• Delaware Park


• Del Mar


• Delta Downs


• El Commandante


• Evangeline Downs


• Fairmount Park


• Golden Gate


• Gulfstream Park


• Hawthorne


• Hollywood Park



• Laurel Park


• Lone Star


• Los Alamitos


• Louisiana Downs


• Meadowlands


• Monmouth Park


• Mountaineer Park


• Prairie Meadows


• Sam Houston Park


• Santa Anita


• Saratoga


• Sportsman's Park


• Suffolk Downs


• Timonium


• Turfway Park


• Woodbine


• Fasig-Tipton
GALLERY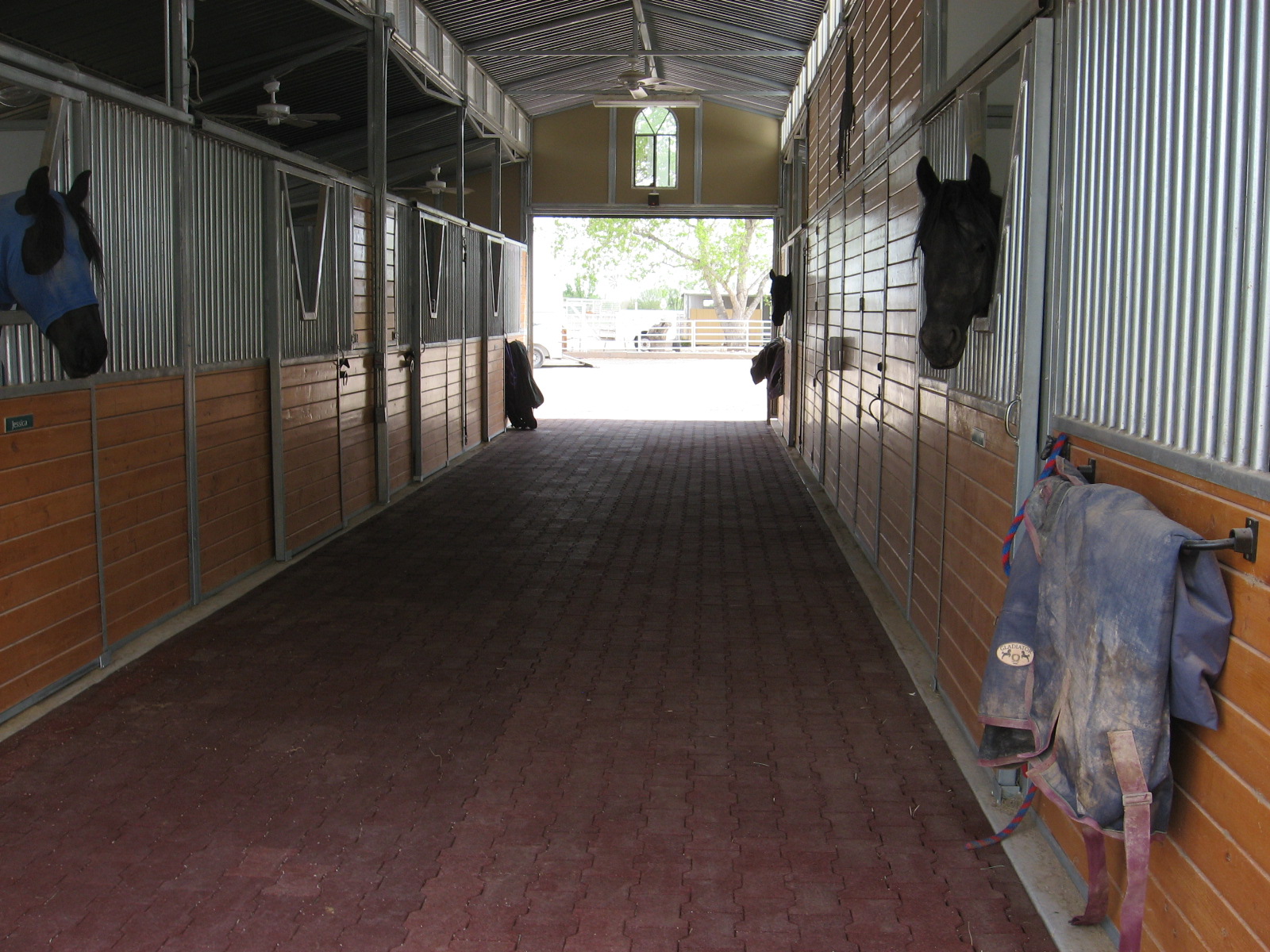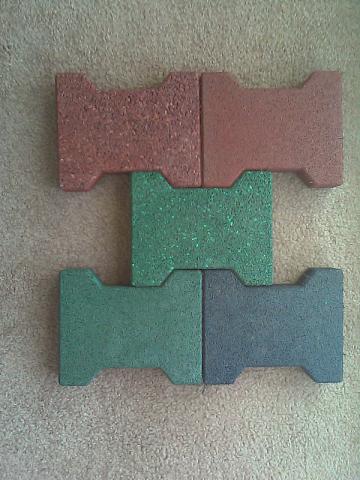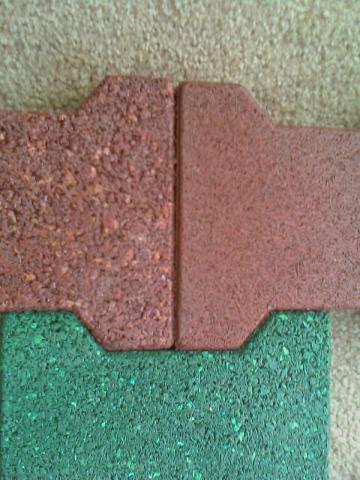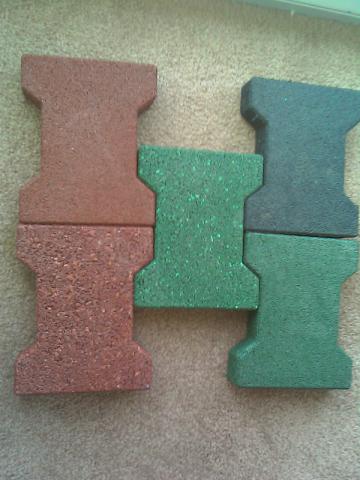 For pricing, or additional information please contact us at:
info@pavesafepavers.com or p) 248.431.1875
We look forward to working with you on your Pavesafe Paver project. We are available 7 days a weeks to work with you!
▪

gallery

▪ installation ▪

contact
|
INFO@PAVESAFEPAVERS.COM
© 2010 PAVESAFE PAVERS - ALL RIGHTS RESERVED